You need to have some rules in place, here's why…
As you know, last week I wrote about starting my virtual team. Well what you don't know is that I have also started as a virtual copywriter for a very well known public figure. This is very exciting for me, but it also raised some issues I hadn't considered when hiring my team of VAs. It was about rules of engagement. Outsourcing rules that I could provide as guidelines on what I expected from my employees and what was acceptable behaviour. When you think about it, this usually happens when you start a physical job, you create a set of policies and hand them to the employee to review and agree to, but virtually we probably aren't paying enough attention to it.
So this week I was in a situation where I did not consider there would be rules of engagement, of course there were, but it hadn't even crossed my mind that what I was doing would breach the unwritten rule. It was an innocent mistake, but nonetheless a mistake, which could have been avoided if the rules of engagement had been identified at the beginning.  However, without this experience I would not be writing this post this week, offering advice on setting up rules for your virtual employees.
So what sort of outsourcing rules should you consider?
Think about what values, guidelines, expectations you would set for the physical placement employee. It shouldn't be any different. You don't necessarily have to have reams of documentation, just a set of guidelines to ensure you are all working towards the same goal and you are all conducting yourself of behalf of your business in the manner in which you prefer and expect.
You can start by identifying any risks and cover off on those risks by creating a rule. Here are some ideas for outsourcing rules you can give your new team:
If you are privy to information prior to its public communication, consider any implications of that information being released prior to the selected release date. This includes discussing with others or making contact with people that may or may not know about the future release.
Do not take advantage of your position to contact clients or suppliers for your own personal gain without written permission from management.
If contacting people for your personal reasons, do not use references to this business or send from the business email address, as it may be construed the business is validating your communication.
If you are communicating on behalf of the business in social media, blog commenting, building affiliate relationships, blog posts, etc always be professional and remove your personal opinion from the communication unless otherwise advised by management.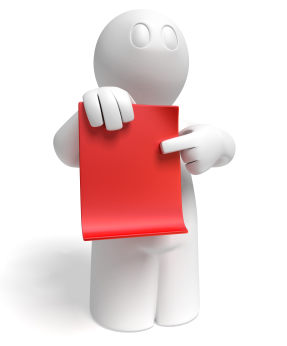 On top of this list of rules, I included a list of expectations in my 'Guidelines for Employment' document. This helps to ensure the employee is on the same page and understand what I expect from them and what they should expect from me. I asked my employees to read and agree to the guidelines before starting employment to ensure they understood the terms and conditions. Email me if you would like to buy a copy of my 'Guidelines for Employment' for $10 (Word template).
Here is a link to an employee related blog that I thought also offered some great advice that could relate to outsourcing rules.
Remember you are promoting loyalty, communication, commitment, trust
Hire yourself a team of ningas to help you get your goals and dreams moving forward a lot faster.
If you want to know more about the outsourcing membership program I am privy to, click here and get started right away. Seriously, for $200 – $500 a month you can hire a brilliant, capable, qualified, experienced, and English speaking professionals with integrity and values.
Cheers
PS. Here is a link to a FREE webinar I attended. I was introduced by trusted mentors and decided, no more wasted time. You can too. Want to find out more >>